Wooden Furniture Collection
Indoor and Outdoor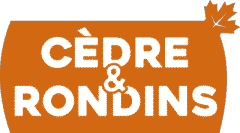 White Cedar Wooden Furniture
Cèdre & Rondins is a French company specialising in the distribution of Canadian white cedar furniture.
Specialising in rustic yet elegant furniture suitable for both indoor and outdoor use, Cèdre & Rondins offers authentic Canadian style and craftsmanship in their charming designs.
Cèdre & Rondins sells an elegant and original collection of indoor and outdoor furniture that can be adapted to the needs of its clientele and adapted to each budget.
The collection, made in Canada, robust and of high quality, is made of solid and natural wood, 100% white cedar (Thuya Occidentalis).
Our wooden furniture meets the EN 350 standard, very durable wood.
100% Naturel Cedar Wood – Untreated and naturally rot-resistant wood
The untreated wood is smooth to the touch and can be painted, stained or varnished to complement your decor.
Outside, evolution of the shade in light gray silver. The furniture does not require wintering
Indoors, it retains its original color.
The furniture comes pre-assembled with assembly instructions in English and French for quick and easy installation
Our wooden furniture guarantees a satisfaction of use
Our white cedar wood furniture offers maximum comfort, thanks to a sanding process that provides a smooth, smooth surface without splinters and a superior finish.
Very durable in time, our wooden furniture is the guarantee of a sustainable investment in the long term.
Our furniture is certified
Cèdre & Rondins concerned with the preservation of the environment guarantees an eco-responsible approach.
The Cèdre & Rondins collection is Rainforest Alliance certified. It also adheres to the eco-furniture sector.
A team at your service !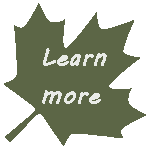 The Cèdre & Rondins team is at the disposal of its customers to advise and to inform them throughout their development project.